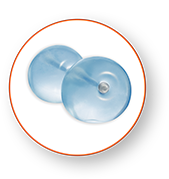 ReShape Gastric Balloon

Deliver Life-changing Results, Without Surgery
For Patients with a BMI of 30-40*
As a weight loss expert, you know that there's no silver bullet to guarantee results. Success is only achieved when the right tools and the right team come together to create and sustain forward momentum. At ReShape Lifesciences™, we are committed to providing the best possible technology and tools to help your patients achieve their goals. The ReShape Balloon™ Program offers patients:
Next-generation dual balloon technology
Restrict food intake and slow gastric emptying with an exclusive intragastric dual balloon design that offers key patient benefits.
1 year of comprehensive coaching
Integrating easily with your existing practice resources, ReShape Balloon patients receive coaching tools and support to maximize satisfaction and success.
Proven weight loss
without surgery
Results speak for themselves. Patients are losing up to 81 pounds† in just six months, with many patients continuing to lose weight even after the intragastric balloons are removed.1,2
Dual Balloon. Single Procedure.
The Advantages of Dual Gastric Balloon Technology
The ReShape Intragastric Balloon features two connected, independently sealed, saline-filled balloons that are inserted in a single procedure, without X-rays. This advanced design was developed to improve patient experience and maximize results.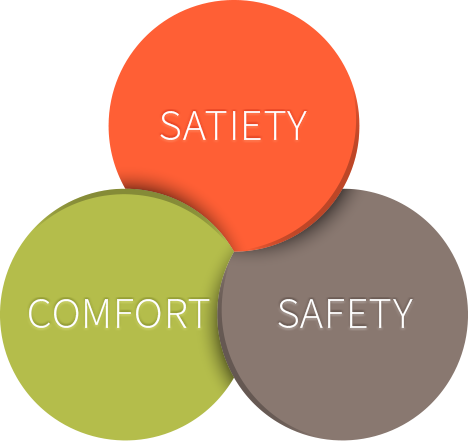 Satiety: With the capacity to hold up to 900 cc of saline, the ReShape weight loss balloon offers more gastric filling than any single balloon device.
Comfort: Mimicking the natural curvature of the stomach, the dual gastric balloon is designed to conform to the patient's anatomy and enhance tolerability.
Safety: In the unlikely event of individual gastric balloon leakage or deflation, the independently sealed gatric balloons are designed to minimize risk of migration or obstruction.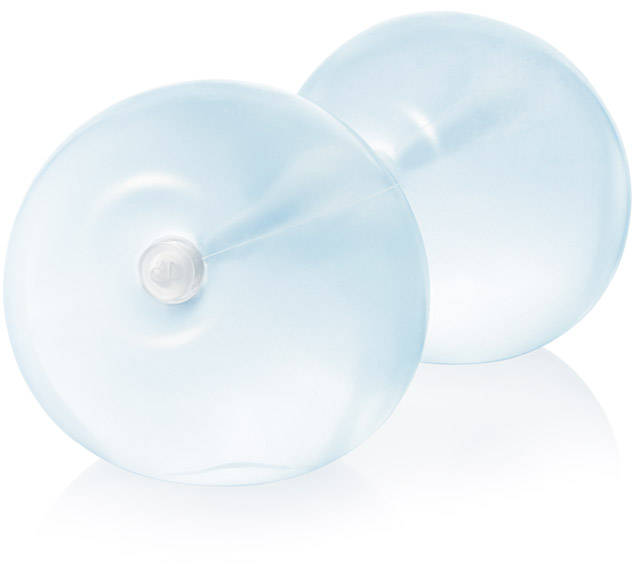 In and Out in 20 Minutes
Intragastric Balloon Insertion and Removal
Inserted in a straightforward, outpatient procedure, the sterile dual intragastric balloon is designed for single pass insertion and removal.
Endoscopic Procedure: Insertion and removal may be completed in an endoscopy suite.
Over-the-wire Insertion: The combination of the guidewire and catheter helps minimize the potential for misplacement or perforation and helps provide consistency of insertion.
Automated Pump: Automated delivery allows for rapid and efficient filling.
Key Components
Dual Gastric Balloon Insertion and Removal
Comprehensive Coaching
Critical to Patient Success
Comprehensive aftercare and patient coaching is a critical component of the ReShape Balloon Program. In fact, many ReShape Balloon patients credit the aftercare program for their success. Recent data also shows that patients with high engagement on the ReShape Balloon Patient Portal lost 100% more weight than those with low engagement.2
A physician-led multidisciplinary team, including a dedicated Registered Dietitian or nutrition coach, to support and keep patients accountable is critical to your patient's success. To support your aftercare program, ReShape Lifesciences has developed a comprehensive set of tools and resources.
Coaching Options: If you don't have a Registered Dietitian on staff, ReShape Lifesciences can provide comprehensive coaching options to help support your patients
Patient Education Materials: Engaging materials include a patient starter kit, and motivational and educational handouts
Data Driven Portal: Interactive online portal designed to track weight loss progress, exercise activity, and food intake; the portal may be synced to a wireless scale for easy progress monitoring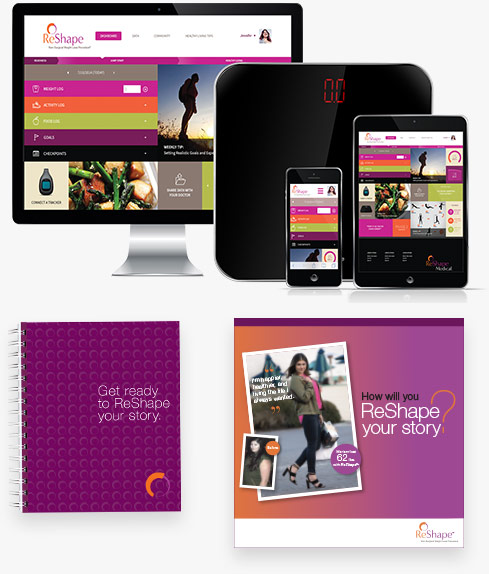 ReShape Balloon US Commercial‡ Data at 6 and 12 Months2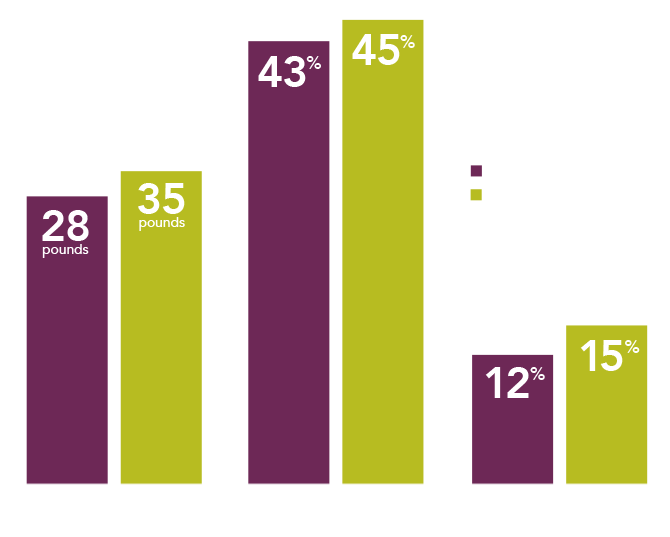 Real Stories of Life-changing Results†
Ready to ReShape Your Practice?
*BMI of 30–40 kg/m2 and one or more obesity-related comorbid conditions.
† Results and patient experience may vary.
‡ Internal data; includes total portal population as of 9-19-17.
References:
1. Ponce J, Woodman G, Swain J, et al; for the REDUCE Pivotal Trial Investigators. The REDUCE pivotal trial: a prospective, randomized controlled pivotal trial of a dual intragastric balloon for the treatment of obesity. Surg Obes Relat Dis. 2015;11(4):874-881.
2. ReShape Balloon Patient Portal Data. Data on file, ReShape Lifesciences, Inc.