Transformative Technologies
for the Treatment Continuum
ReShape Lifesciences® is a worldwide premier weight-loss solutions company, offering an integrated portfolio of proven products and services that manage and treat obesity and metabolic disease.
The FDA-approved Lap-Band® program provides minimally invasive, long-term treatment of obesity and is an alternative to more invasive surgical stapling procedures such as the gastric bypass or sleeve gastrectomy. The ReShape Vest™ System is an investigational (outside the U.S.) minimally invasive, laparoscopically implanted medical device that wraps around the stomach, emulating the gastric volume reduction effect of conventional weight-loss surgery. It helps enable rapid weight loss for patients with obesity without permanently changing patient anatomy. The recently launched reshapecare® Virtual health coaching program is a virtual tele-health weight-management program that supports lifestyle changes for all weight-loss patients, to help them keep the weight off over time.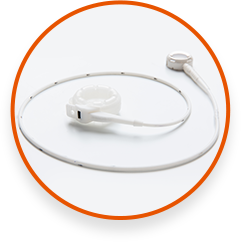 LAP-BAND®
Non-anatomy altering
Minimally invasive
Long-term weight loss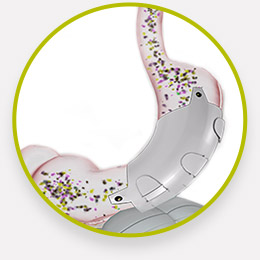 ReShape Vest*
Anatomy friendly
No stapling, cutting, or removing the stomach
Removable
*Not available for sale in the United States.
About ReShape Lifesciences
ReShape Lifesciences® is committed to the delivery of safe, effective, and sustainable therapies that address the growing global health crises associated with the increased prevalence of obesity and metabolic diseases, including diabetes and hypertension. We are rapidly advancing our novel technologies to broadly benefit patients, healthcare providers, and stakeholders around the world.