EnteroMedics Inc. & ReShape Medical, Inc. are now Transformative Technologies
for the Treatment Continuum
ReShape Lifesciences, Inc. (formerly EnteroMedics Inc.) is a developer of minimally invasive medical devices to treat obesity and metabolic diseases. With the recent acquisitions of ReShape Medical, Inc. and BarioSurg, Inc., our portfolio includes two FDA-approved devices, the vBloc® System and ReShape® Integrated Dual Balloon System, as well as the Gastric Vest System™*, an investigational device. Our new name reflects our expansion and growth into a comprehensive provider of multiple effective and innovative obesity solutions to bring you a greater variety of options to help you treat more patients with obesity.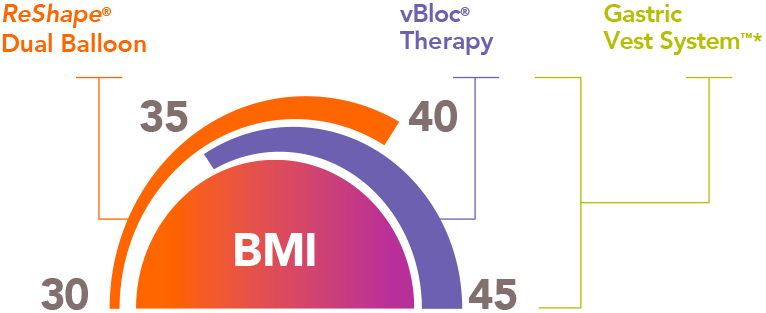 Unmatched Support
We offer robust resources to help your practice attract patients, optimize their satisfaction, and help them adopt healthy, long-term weight management behaviors.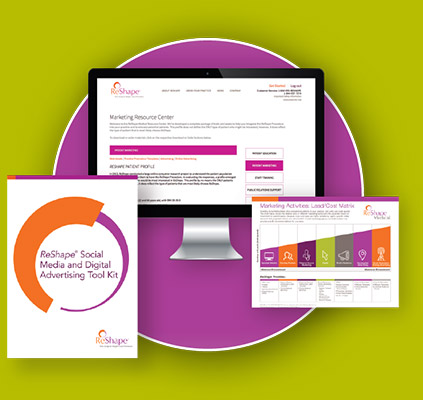 About ReShape Lifesciences
ReShape Lifesciences is committed to the delivery of safe, effective, and sustainable therapies that address the growing global health crises associated with the increased prevalence of obesity and metabolic diseases, including diabetes and hypertension. We are rapidly advancing our novel technologies to broadly benefit patients, healthcare providers, and stakeholders around the world.
For all other inquiries:
*Asterisk denotes required field